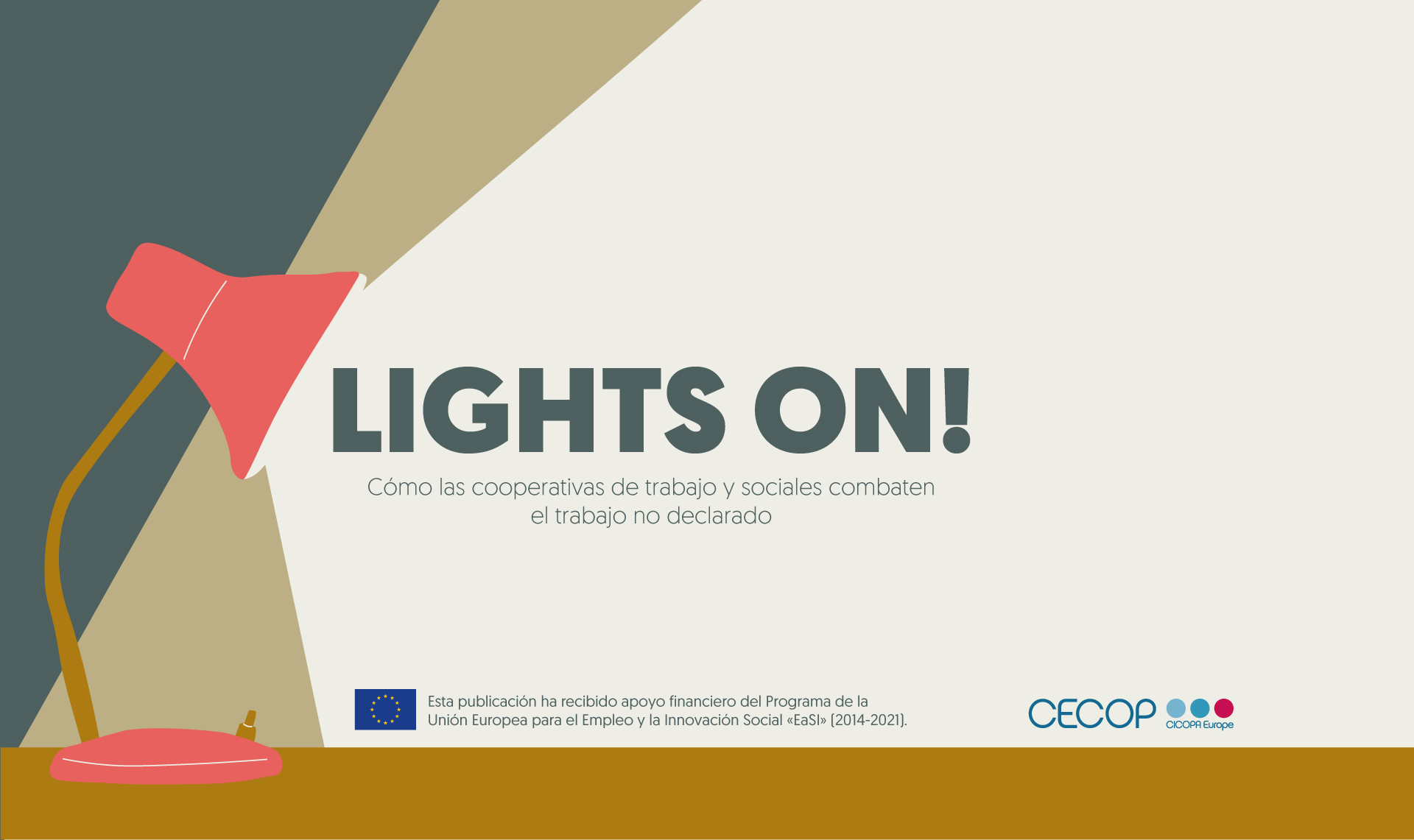 This publication delves on how cooperatives can contribute in various ways by transforming undeclared activities into legally protected work and addressing related problems. Focusing on the qualitative analysis of 11 European cooperatives, this report explores how the cooperative model can offer concrete practices to support the transition of undeclared workers into the formal economy within the European context.
Originally published at the end of 2021, authored by Dr. Francesca Martinelli, the report has been now translated to Spanish and Italian, for further difussion at a national level.
It's time to turn the lights on!
Informe LIGHTS ON ahora disponible en español
A finales del 2021, CECOP publicó el informe LIGHTS ON: Cómo las cooperativas de trabajo y sociales combaten el trabajo no declarado. ¡La publicación ya está disponible en español!
Este informe se enfoca en cómo las cooperativas pueden contribuir de diversas maneras, a transformar las actividades no declaradas en trabajo legal, y cómo abordan los problemas relacionados con el trabajo no declarado.
Centrándose en el análisis cualitativo de 11 cooperativas europeas, este informe explora cómo el modelo cooperativo puede ofrecer prácticas concretas para apoyar la transición de los trabajadores no declarados a la economía formal.
Publicado originalmente a finales de 2021, con la autoría de la Dra. Francesca Martinelli, el informe se ha traducido ahora al español e italiano, para su posterior difusión a nivel nacional.
¡Es hora de encenderle las luces al trabajo no declarado!