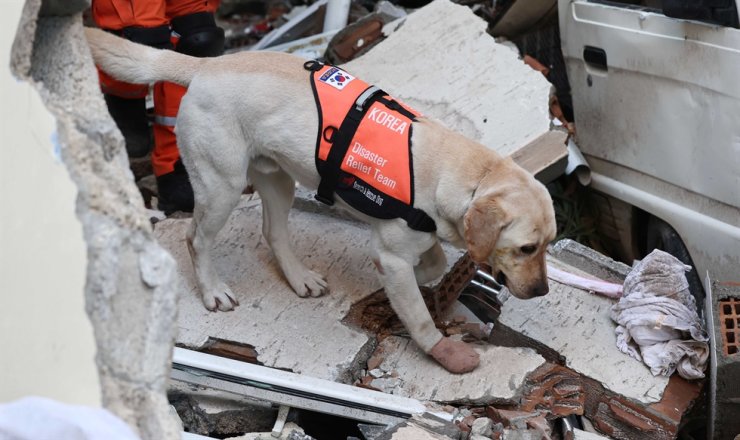 On the 6th of February 2023, two powerful earthquakes hit Türkiye and Syria. The aftermath left thousands of people killed, as well as devastated the countries' infrastructure, leaving thousands more injured, and in precarious living conditions. Many of these people are refugees, and the impact of the earthquakes further aggravates the already extreme situation.
This quickly became a humanitarian emergency, and governments around the world have shown solidarity and joined rescue missions as well as providing the help needed.
The cooperative family has also gotten together and has started to amplify and channel the help for the people in need.
While CECOP does not have members in Türkiye or Syria, we are in direct contact with our umbrella organization, the International Cooperative Alliance (ICA), who does have members in Türkiye.
As the ICA mentions it, they are in close contact with their members to understand the situation of cooperatives and cooperative members.
"At the moment, there are no specific requests for cooperatives, there are more comprehensive humanitarian needs right now". Said to the ICA, Muammer NİKSARLI President of the National Cooperative Union of Turkey.
The cooperative organizations Türkiye Koop, ORKOOP, and Genc Isi Kooperatif have invited donors to let them know their donation amount via e-mail so that they can monitor them and make the contributions visible via the hashtag #coops4TR.
They recommend channelling the donations through:
Additionally, CECOP member Co-Operatives UK has also launched an appeal to raise funds.
Furthermore, CECOP contacts the from the Solidarity Economy Association in the UK, who run the Co-operation in Mesopotamia project in Northern Syria, have also launched an appeal to donate to the Kurdish Red Crescent.
Picture: Yonhap News Agency