30 years ago, on the 8th of November 1991, the Italian Law 381 was approved. This law established social cooperatives on a new business model, setting the standard for social cooperatives all over the world[1].
Thirty years after its creation, the Italian social cooperative movement has proved to be an important pillar of the Italian economy and welfare as well as a response to the challenges of the present and future.
Social cooperatives are a form of social enterprise that meets people's needs through the work inclusion of disadvantaged people and the organization of social and other services of general interest. The 15 thousand social cooperatives active in Italy today take care of 12% of the population, with 7.2 million people assisted and 480 thousand employed. Of the latter, 78,000 have some form of disadvantage (40,000 disadvantaged people, 18,000 disabled people, and over 20,000 people with other serious problems).
But it is mainly women and young people who make up the workforce of social cooperatives in Italy. 43% of active social cooperatives are led by women, and 1 social cooperative out of 5 has a president that is aged under 40.
Working in social cooperatives means having a say in the decision-making of the enterprise: the cooperative belongs to its members, who are actively included in its governance and thus enhanced and empowered by it. In Italy, 57% of employees in social cooperatives are also members of the cooperative in which they work.
With 50,000 jobs created in the last five years and an annual production value of €16 billion, Italian social cooperatives are an effective and resilient business model. One social cooperative in four has been in operation for more than 20 years.
Social cooperatives in Italy are also looking to the future and to the new challenges of the digital market and environmental issues, investing in digital innovation and the sustainable economy.
In 2020, the pandemic crisis contributed to accelerating the digitalization process. More than 60% of the cooperatives started staff training programs, and investments in updating, replacing, and integrating IT devices were implemented by 79% of those cooperatives.
Finally, in 2020, more than 7 out of 10 social cooperatives undertook at least one initiative related to some of the main themes of sustainable development, such as the purchase of materials with a lower impact, the launch of energy saving and consumption reduction projects, and internal training and information courses on sustainability, recycling and reuse of materials and investment in environmentally friendly technologies.
To celebrate this epoch-making milestone, our members Confcooperative Federsolidarietà, and Legacoop Sociali, organized an event titled "TreOttoUno - Welfare di nuova generazione", that included the presence of Italian Ministers Elena Bonetti, and Erika Stefani, Confcooperative Federsolidarietà's President Stefano Granata, and Legacoop Sociali's President Eleonora Vanni, among others.
We wish the Italian social cooperative movement a long way to go, and to continue to inspire the world where a social and solidarity economy is possible!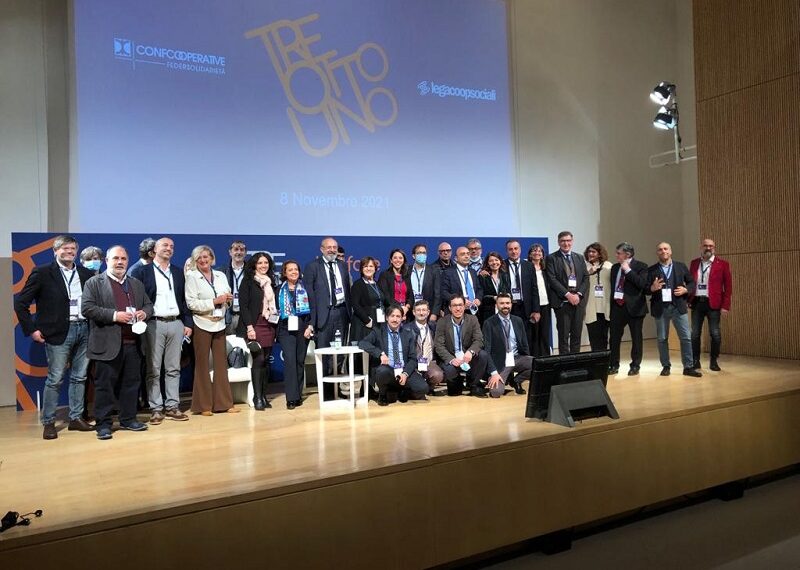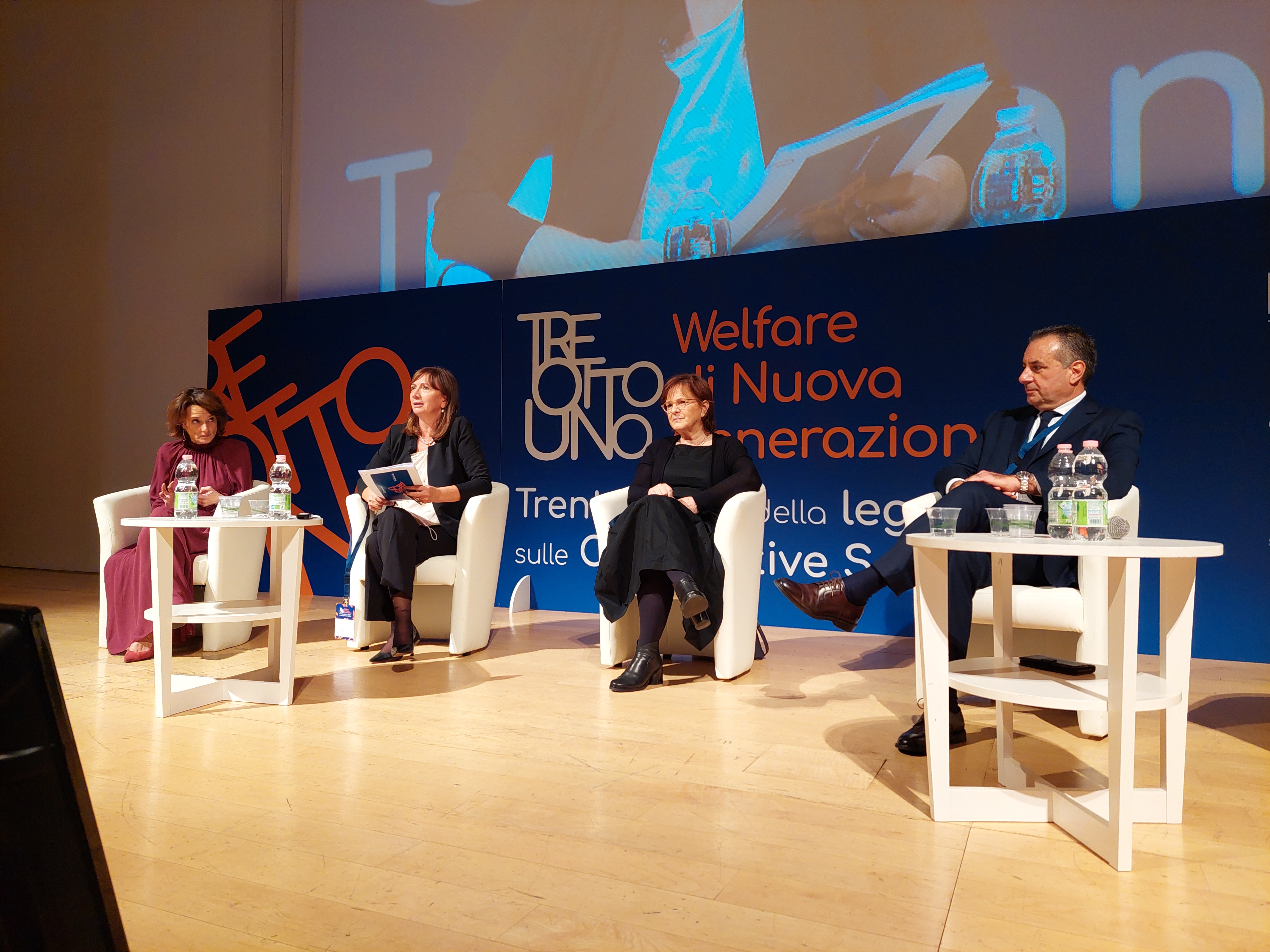 [1] CICOPA, World Standard of Social Cooperatives: https://www.cicopa.coop/wp-content/uploads/2017/12/World-Standards-of-Social-Cooperatives_EN-1-1.pdf