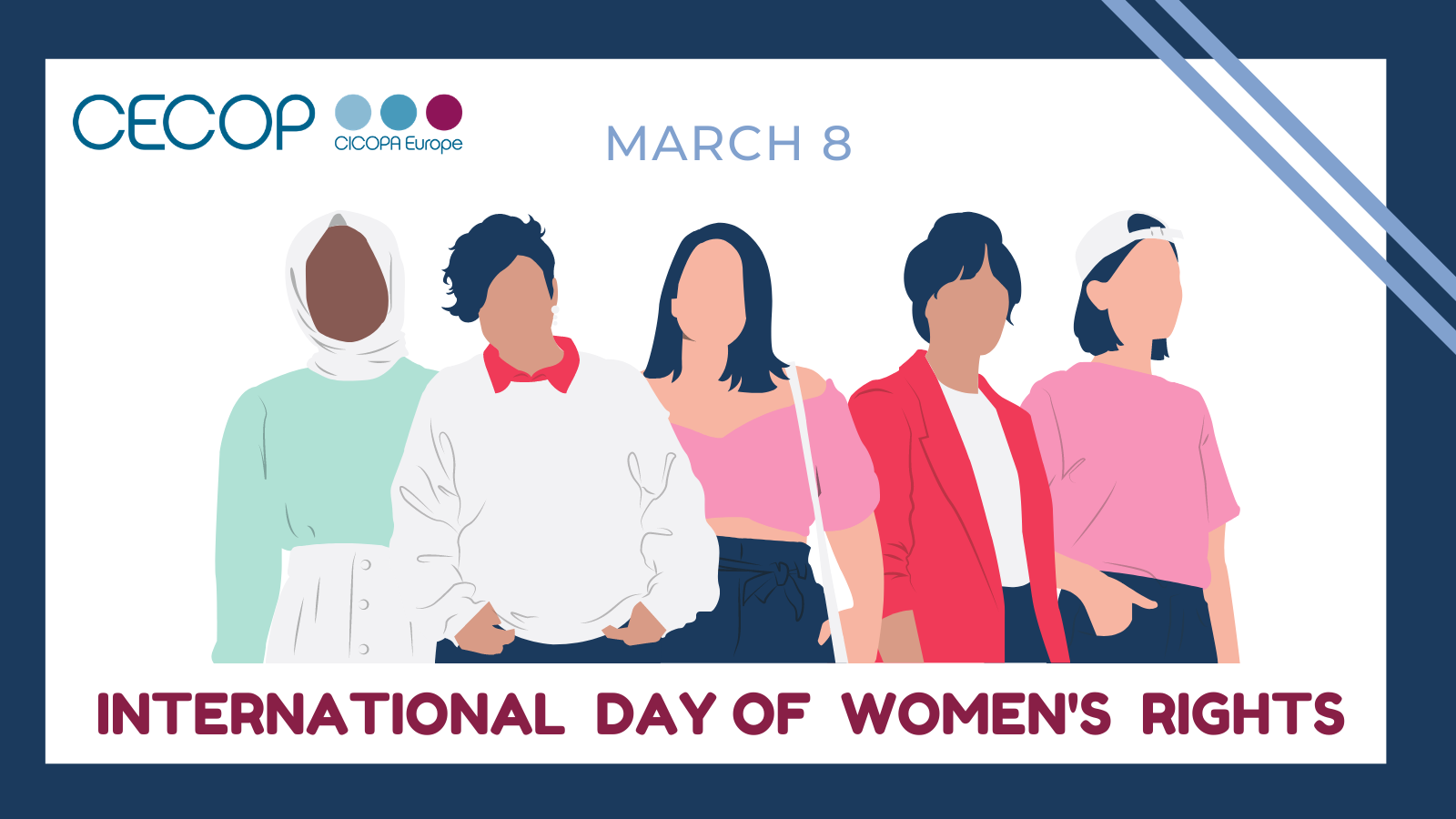 On the 8th of March we celebrate and commemorate women's achievements, however it is also a day to raise awareness about women's equality, the gender pay gap, and discriminations they are facing at work. How can worker and social cooperatives help promote gender equality? And what are CECOP and its members doing to achieve it?
Worker and social cooperatives play a significant role in the empowerment of women, from providing them with economic independence and quality jobs, to helping them balance professional and personal life, to enabling them to take higher managerial positions, to providing them with the proper upskilling and reskilling in order to fully realize their potential.
Thus, cooperatives help fight gender inequality and serve as key contributors to the Sustainable Development Goal 5 - "Achieve gender equality and empower all women and girls".
At the same time, female empowerment must remain a permanent objective for cooperatives. This is why we recall the importance of consistently placing gender equality at the heart of cooperatives, detailed measurement of women's participation in cooperatives and their impact on gender equality, as well as promoting democracy and equity in governance.
"We know the cooperative model guarantees equality, but we should not sit on our laurels. Reaching more equality is a permanent fight. We see a shift among our members: some years ago, we were very much celebrating women's participation in coops, while now we see federations taking a step further, such as acting against discrimination women could be facing, also inside coops. I welcome our members' commitment to doing more and more for the cause of gender equality in worker and social cooperatives across Europe, every day", says Diana Dovgan, CECOP Secretary General.
Take a look at what our members around Europe are doing to commemorate the 8th of March, and to promote the advancement of women in the cooperative workplace:
Are you a CECOP member and would also like to add your actions? Get in touch with us and we will gladly add it.