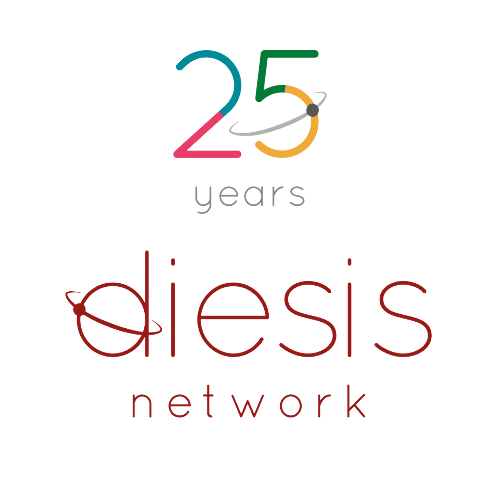 CECOP (C): Congratulations on celebrating 25 years of existence! Can you tell us the history of Diesis, how everything started and how did Diesis become what it is today?
Gianluca Pastorelli (GP): In the beginning, Diesis was named CECOP R&D and it was closely linked to CECOP. In the late 90's it was almost bankrupted with huge losses when it was taken over and relaunched on the initiative of some Italians (CGM and INFORCOOP/LEGACOOP) and French (CGSCOP), then others joined from Spain, Italy... and the organisation started growing. A new team, new members, some years, and a lot of effort were needed to recover and relaunch. The name was changed also to open to the whole social economy and not to focus only on workers' coops.
We thought our sector needed advocacy (provided by CECOP) but also knowledge: this is essentially DIESIS' mission. The focus has always been on research and development projects and the members are national wide organisations supporting the development of social and solidarity economy. Thus, step by step the partnership and activities enlarged reaching coverage of more than 20 countries and more than 40 members.
C: What is one achievement you're most proud of?
GP: The team! 12 from different countries, backgrounds, ages…75% women, skilled, motivated, committed, connected with the national members, young … at least some of them... What I really enjoy is that we work very hard without losing our sense of humour.
C: Can you name one fact about Diesis that few people know?
GP: DIESIS is not an acronym: while we were looking for a new name we were unable to find a meaningful one and then… DIESIS! It comes from the music language you see… the black notes on the keyboard? One can create his/her own favourite version: D for development, I for International or Innovation, E for Economy…. I guess we have had creativity and flexibility in our DNA since then. In English, it translates with "sharp", another complex and multifaceted word…
C: In 25 years, Diesis has worked on many projects for the promotion and development of the Social Economy Enterprises in Europe, including cooperatives. What challenges and opportunities do you see for cooperatives in the current European context?
GP: Cooperatives are the backbone of the Social Economy and the most suitable form to develop real companies. I stress the word "real" since in the past there were too much attention paid to (apparently) more "modern" or fancy forms of Social Economy. Cooperatives have always been there, before the Social Business Initiative, and the Social Economy Action Plan, and will be there long afterward. We have a lot of opportunities ahead of us, but we must be aware of the challenges: One major challenge is that the level of expectations for Social Economy is very high, sometimes too much.
C: CECOP and Diesis have a long-lasting relationship. How do you see this collaboration developing further?
I think we can do more and more things together, both organisations can benefit from close cooperation. The idea of Diesis has always been to nourish the advocacy with knowledge, and vice-versa. Let's keep doing it, more and more.
Thank you for your time and we wish you a very nice anniversary!
Diesis Network is an Associate Member of CECOP.