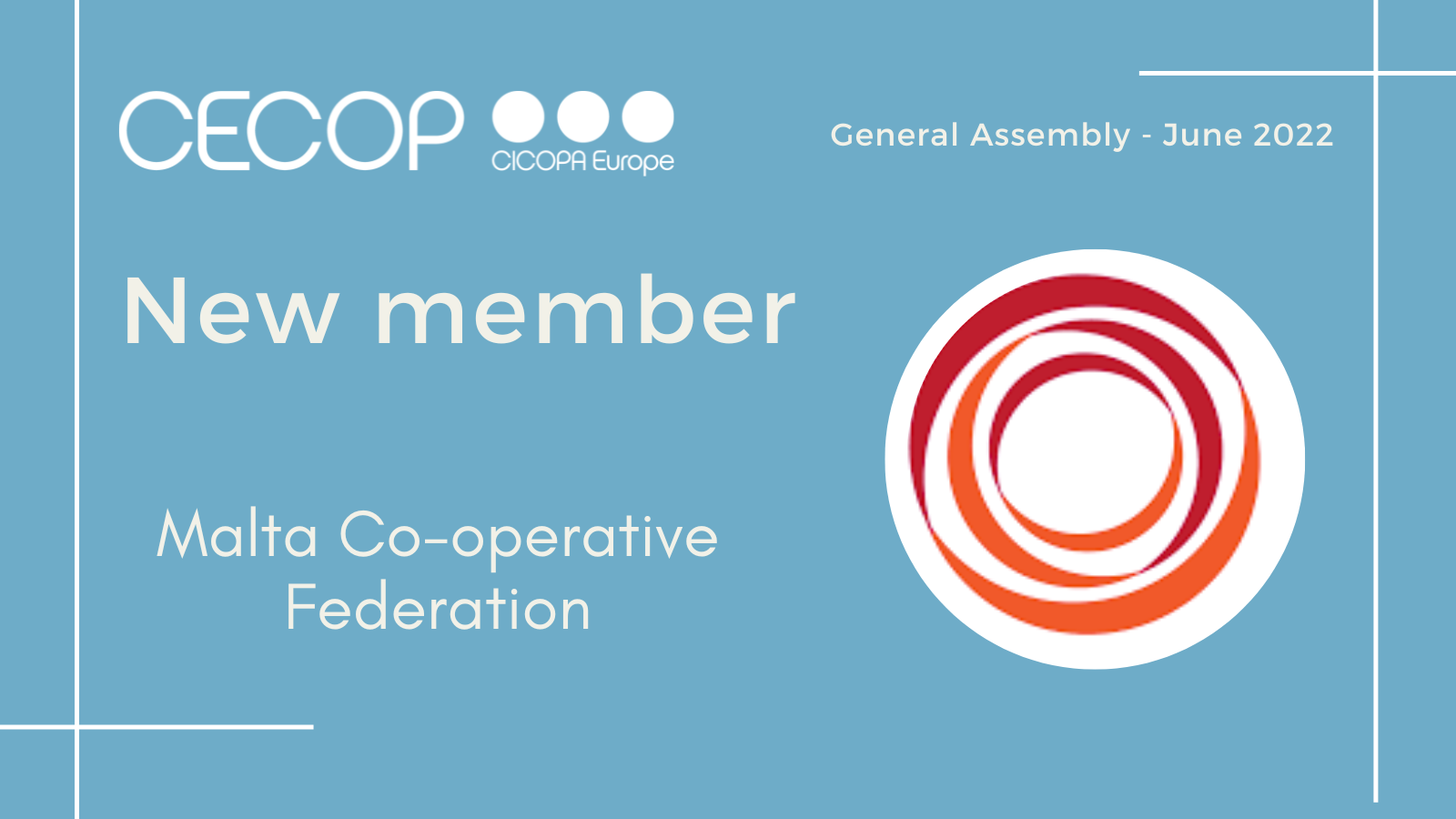 During their annual General Assembly, CECOP members welcomed a new member from Malta. The GA took place on 22 June, in Seville, Spain, in a hybrid format.
The Malta Cooperative Federation (MCF) was founded in 2012 by cooperatives operating in different sectors of the Maltese economy.
MCF represents today 22 cooperatives active in a wide spectrum of diverse commercial sectors, such as transport, management, and marketing consultancy, media, wholesale, health, maritime, and more.
MCF joins as a full member.
CECOP looks forward to continuing to promote the development of worker and social cooperatives in Malta, alongside its other Maltese member, Koperattivi Malta, and welcomes the Malta Co-op Federation on board!