The European Social Economy Summit (EUSES) is a conference which aims at strengthening the Social Economy in Europe. It is jointly organized by the European Commission and the City of Mannheim.
Originally set to happen live in 2020, it has now gone fully digital, and will be broadcasted from Mannheim on the 26-27 May 2021.
CECOP will be present by hosting one session, in addition, several CECOP members will also be in different sessions, further representing the vast worker and social cooperative network in Europe.
The registrations are currently open. Do not miss this great opportunity to get a full picture of the Social Economy in Europe, while attending stimulating sessions, workshops, and keynotes.
This gathering is ever more important in view of the upcoming European Action Plan on the Social Economy due to be launched at the end of 2021.

Information on all sessions where CECOP will be present:

Session 1 – Hosted by CECOP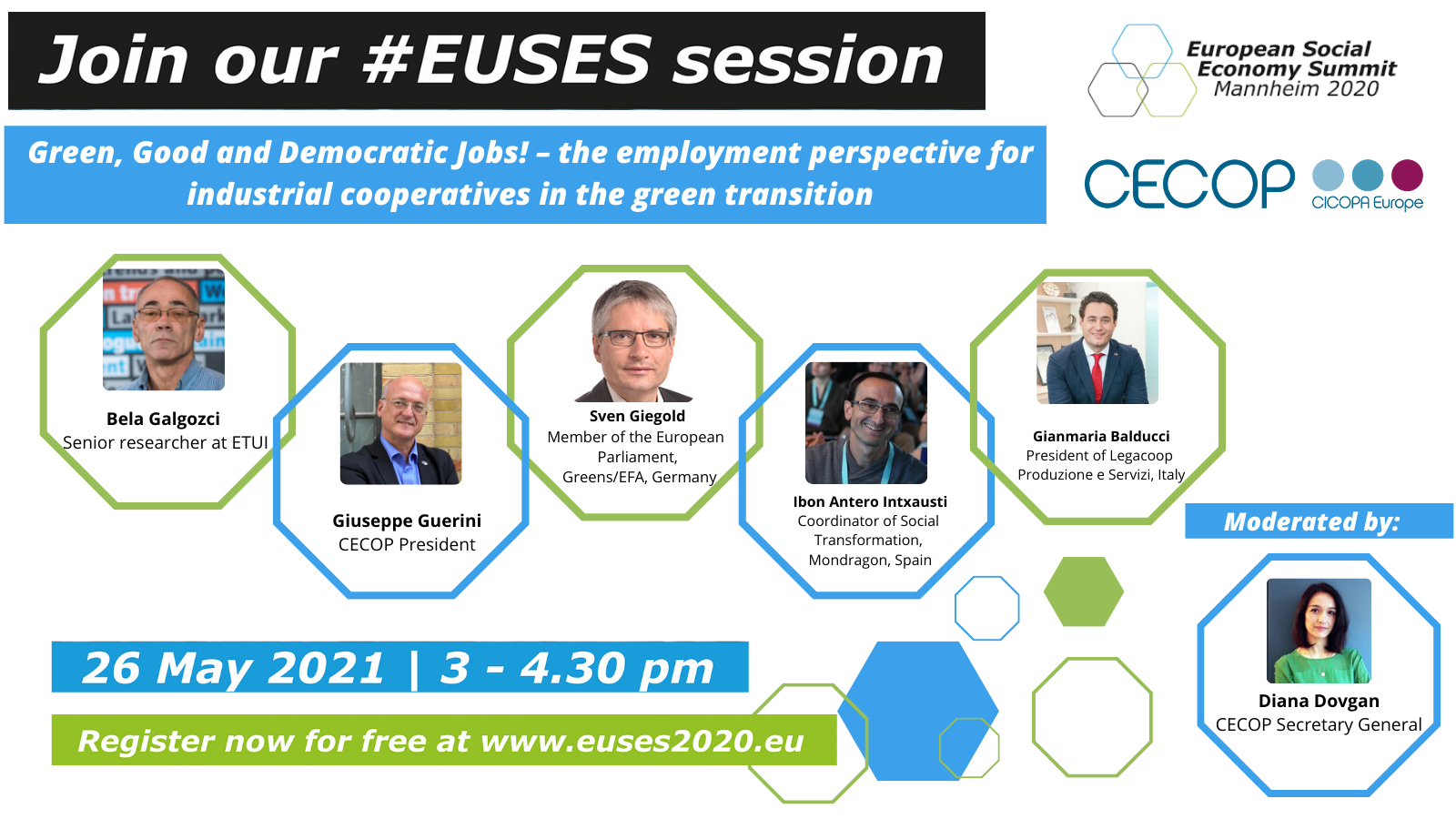 Session: "Green, good, and democratic jobs! – The employment perspective for industrial cooperatives in the green transition"
Includes: CECOP Secretary General Diana Dovgan, and Italian member Legacoop Produzione e Servizi.
Date: 26 May 2021
Time: 3 - 4:30 PM (CEST)


Session 2 – Hosted by ISNET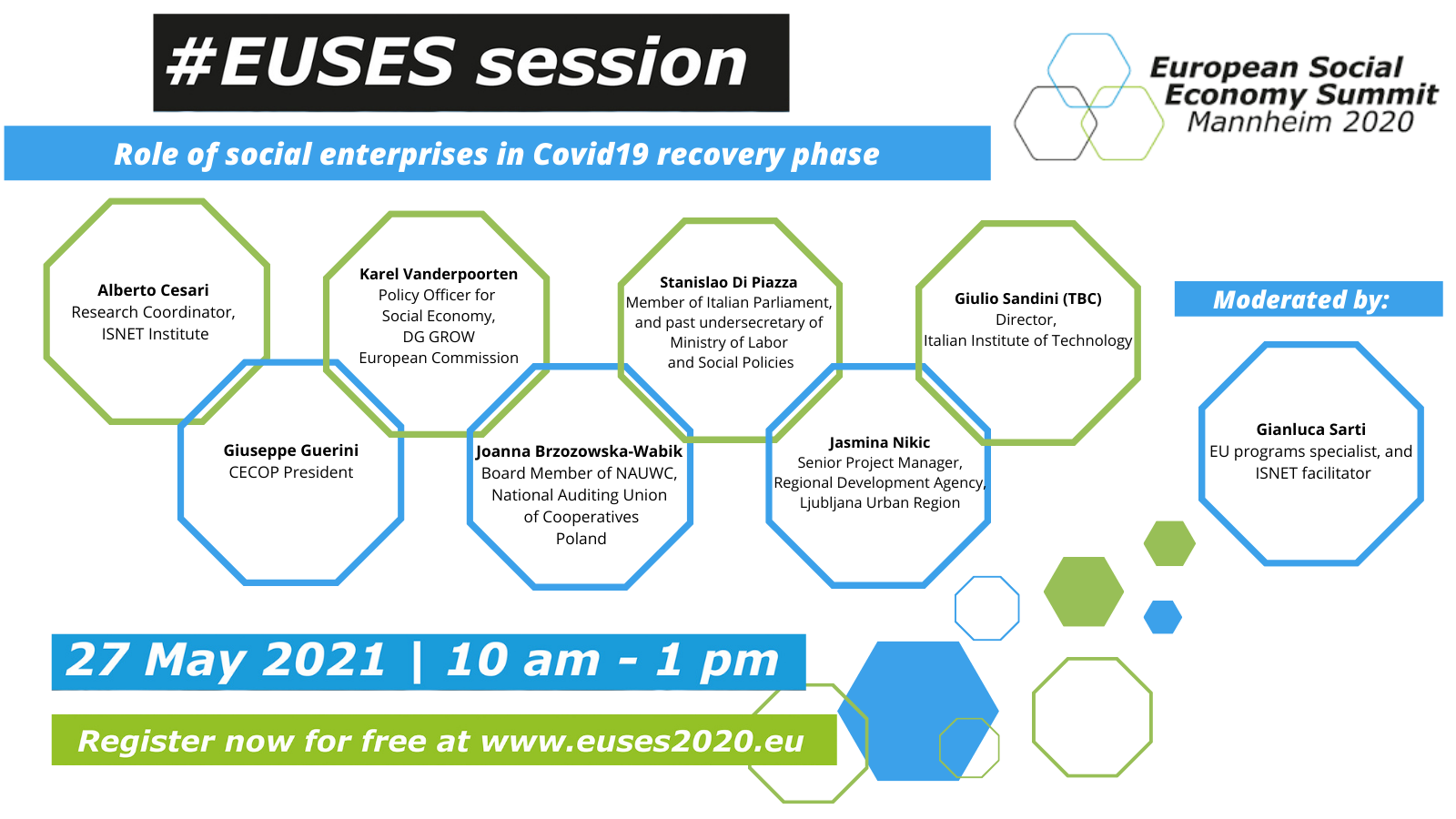 Session: "Role of social enterprises in post Covid-19 recovery phase"
Includes: CECOP President Giuseppe Guerini, and Polish member NAUWC.
Date: 27 May 2021
Time: 10 – 1 PM (CEST)


Session 3 – Hosted by Centro Studi Doc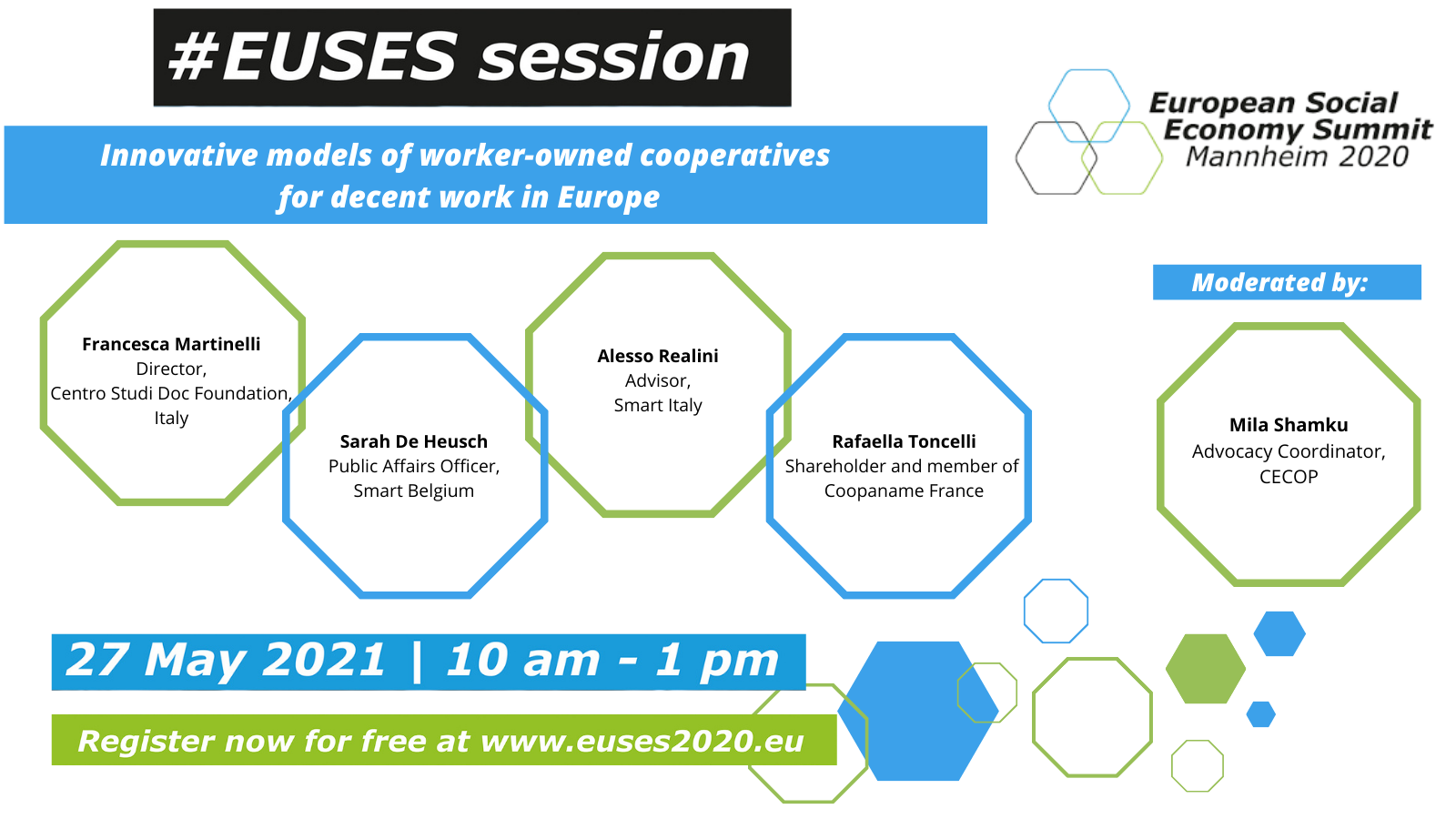 Session: "Innovative models of worker-owned cooperatives for decent work in Europe"
Includes: CECOP Advocacy Coordinator Mila Shamku, and member Smart Belgium.
Date: 27 May 2021
Time: 10 – 1 PM (CEST)


Session 4 – Hosted by Smart Belgium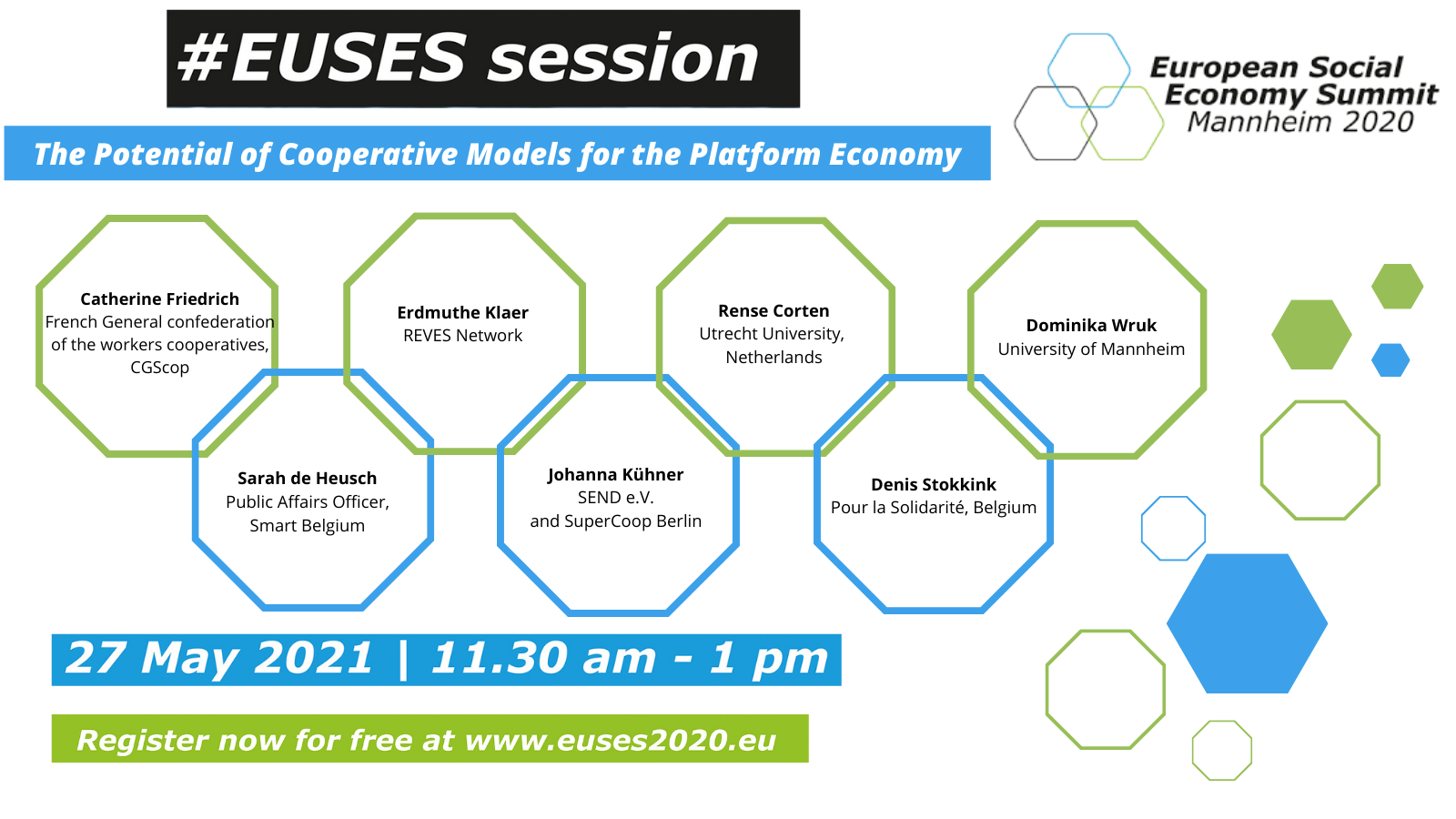 Session: "The Potential of Cooperative Models for the Platform Economy"
Includes: Member Smart Belgium, and cooperatives from the network.
Date: 27 May 2021
Time: 11:30 – 1 PM (CEST)


We hope to see many of you there!