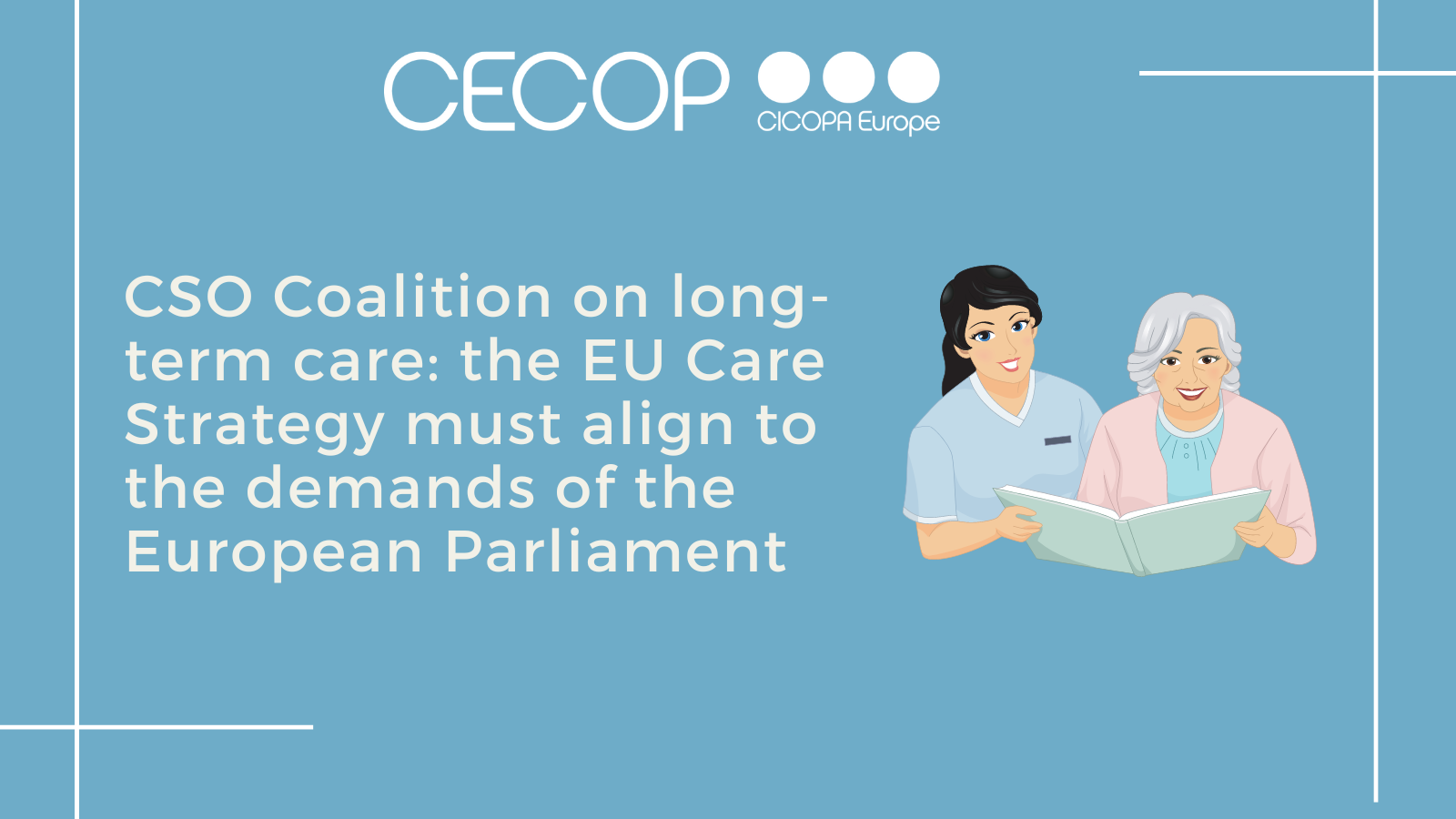 On the 13 of July, CECOP, together with seventeen other civil society organizations (CSO), co-signed a letter, addressed to European Commission's Vice-President Šuica and Commissioners Schmit and Dalli, that calls for the Commission to align the upcoming European Care Strategy with the recommendations expressed in the European Parliament's resolution.
The letter also calls, among other demands, for the Commission to acknowledge the role of the social economy in care, as social economy entities provide quality care services and reinvest profits back into the care sector.
As CECOP has previously mentioned, social economy enterprises, and cooperatives specifically, play a key role in meeting the high demand for care and addressing the various challenges in the sector.
The coalition of seventeen CSOs is made up of organizations representing persons in need of care, informal carers, and care workers, care providers, not-for profit insurers, and public health and health promotion actors.
As the letter says, we are positively mobilized to ensure that the upcoming European Care Strategy is a success and leads to the development of universal and better-quality long-term care systems. We also believe that improved working conditions for care professionals are a prerequisite to ensure universal and quality social protection against long-term care risks.
Please see the letter and the full list of signatories here.