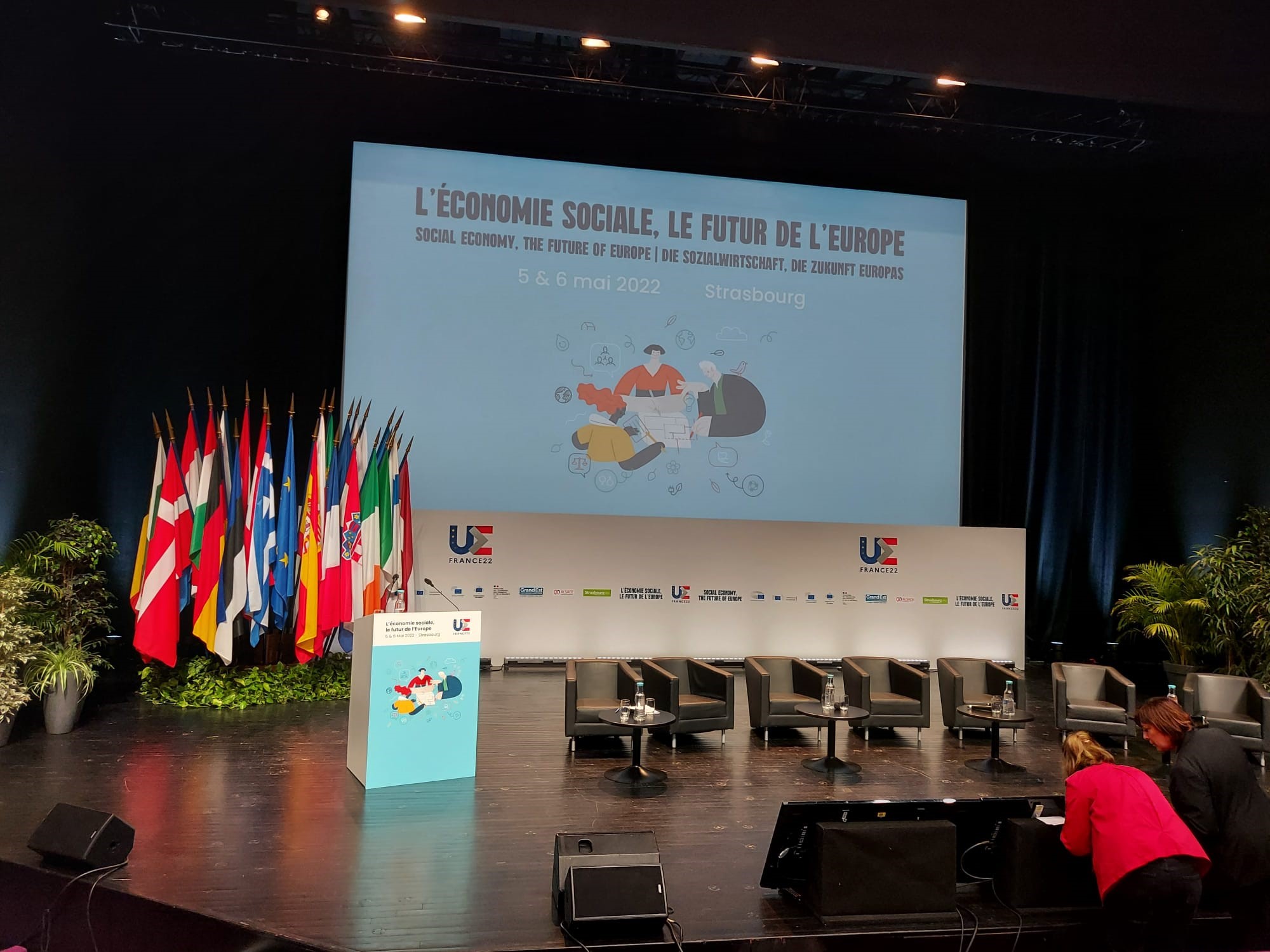 Organized in the framework of the French Presidency of the EU Council, the Conference "Social Economy, the Future of Europe" took place on May 5-6, 2022, in Strasbourg. The event had over 2000 registered participants from Europe and all over the world.
The program was co-constructed with different stakeholders and the main topics addressed were innovation, funding, transitions, youth and role of the local communities. Social economy was looked at as solution for current and future societal challenges. Alongside the Commissioner Nicolas Schmit, other high-level speakers attended the event, such as the Mayor of Strasbourg, Jeanne Barseghian, the Vice-President of the European Parliament, Othmar Karas, and the Vice-President of the European Commission, Valdis Dombrovskis (video message).
Cooperatives in industry and services were well represented during the event. CECOP's President, as well as members and affiliated cooperatives participated in sessions and plenaries - to name a few, Coompanion from Sweden, CGScop from France, Smart Belgium, and Diesis network. CECOP's secretariat was also present at the Conference, not only to attend, but also to actively participate.
During his intervention in the panel "The social economy and industrial policy on the path to more sustainable and inclusive growth?", CECOP President Giuseppe Guerini emphasized the importance of industrial cooperatives in the twin transition processes. He also called for a better adaptation of EU financial instruments to better serve the needs of social economy actors. He brought forward the idea of the introduction of social and environmental supporting factors in banking in favor of social economy enterprises - similar to what exists for SMEs.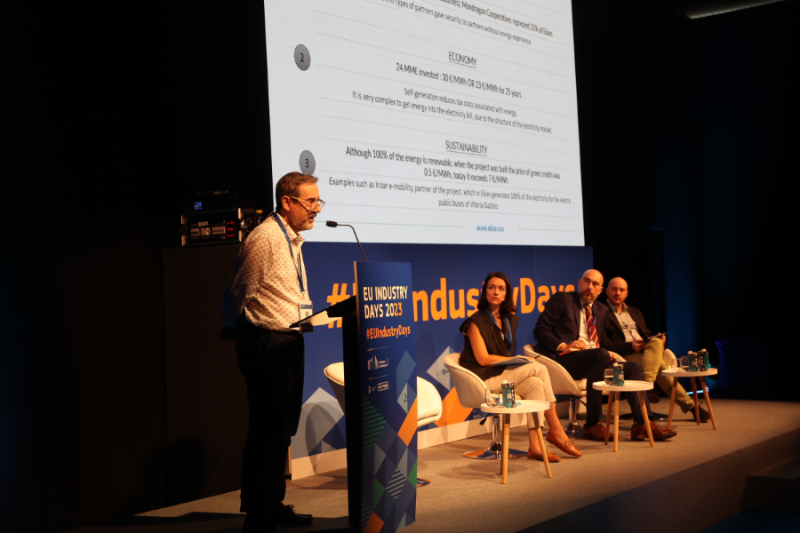 In turn, Secretary General of CECOP Diana Dovgan was a speaker at the workshop that CECOP participated, "Cooperative platforms and digital commons: the SSE of tomorrow" moderated by Sarah de Heusch from Smart Belgium. During her session, Diana Dovgan stressed that the Platform Directive, which is currently being discussed by the European institutions, was a step in the right direction, but needed to be improved in order to bring better working conditions, ensure a level playing field among platforms and boost platform cooperatives.
It was on the last day of the event that the Skills partnership for the Proximity & Social Economy ecosystem was announced, in which CECOP is a partner. You can read more about this Skills partnership and CECOP's involvement in this article.