According to the Commission's call, "The expert group was foreseen by the New Industrial Strategy for Europe as an inclusive and open mechanism for co-designing solutions with stakeholders. It will support the Commission in its systematic analysis of industrial ecosystems and in assessing the risks and needs of industry as it embarks on the digital and green transition, and the strengthening of its resilience."
Francesca Montalti has a longstanding experience in innovation policies and programmes supporting competiveness of cooperative enterprises. She is the current Head of Industrial Sector of our Italian member Legacoop Produzione e Servizi, Italy's largest worker cooperatives federation active in industry and services.
"I look forward to bringing my experience – from both industry and services – to the expert group. Industrial and service cooperatives' role is very important in the European economy, both in terms of job retention and creation, upskilling and reskilling of the workforce. Production shifts that are necessary in today's industry in order to achieve the digital and green transition are enhanced by democratic workplaces such as industrial coops." said Francesca Montalti.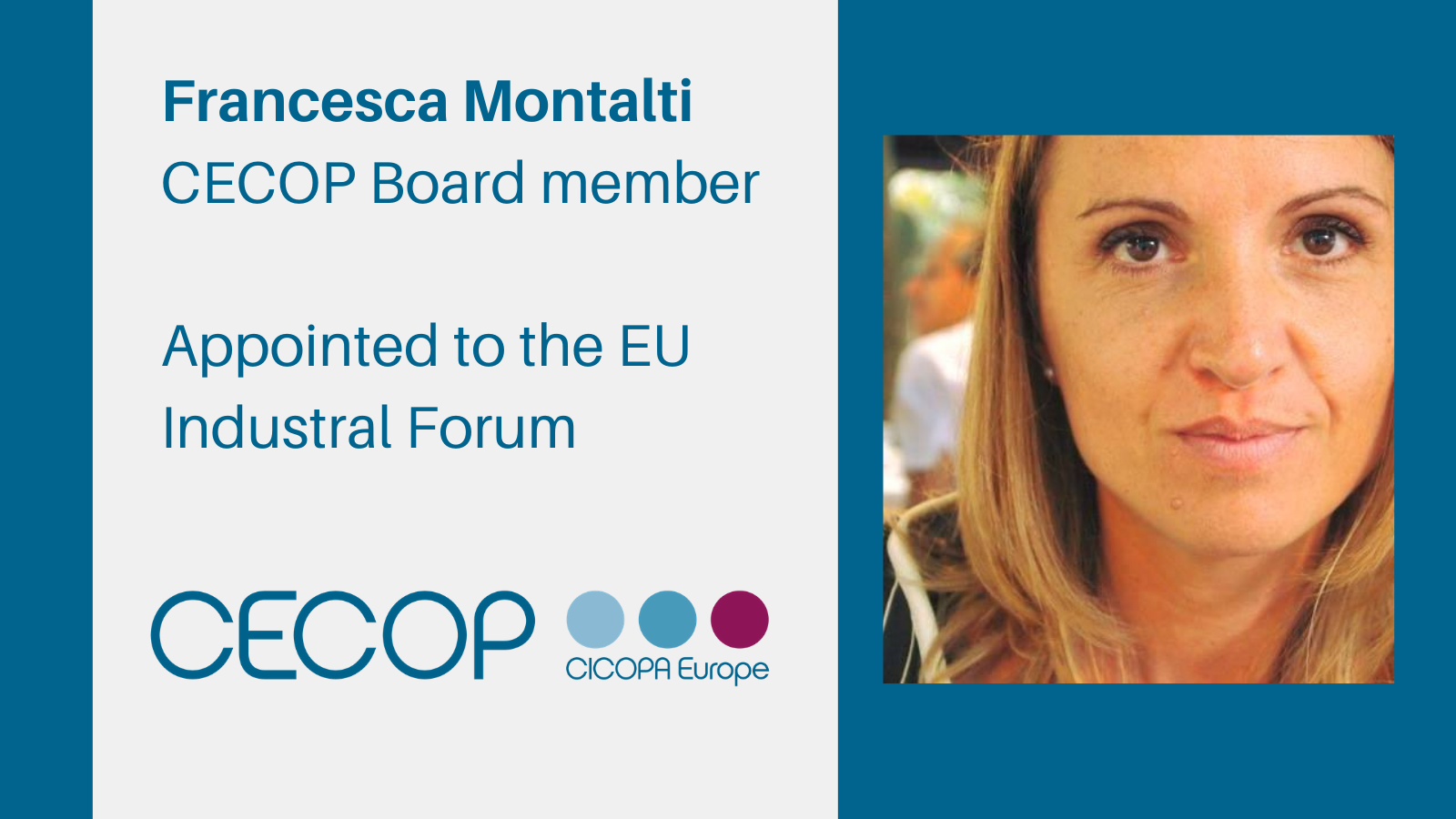 CECOP President Giuseppe Guerini, congratulated her "My best compliments for Francesca Montalti. It is now more important than ever that worker coops in industry are considered full members in the European industrial landscape. By taking part in the new expert group, she will make sure worker and social cooperatives in industry and services have a seat at the table of Europe's experts on the matter."
The DG for Internal Market, Industry, Entrepreneurship and SMEs has set up the mandate for this new expert group until 2024.
The first meeting of the Industrial Forum will happen in early February.