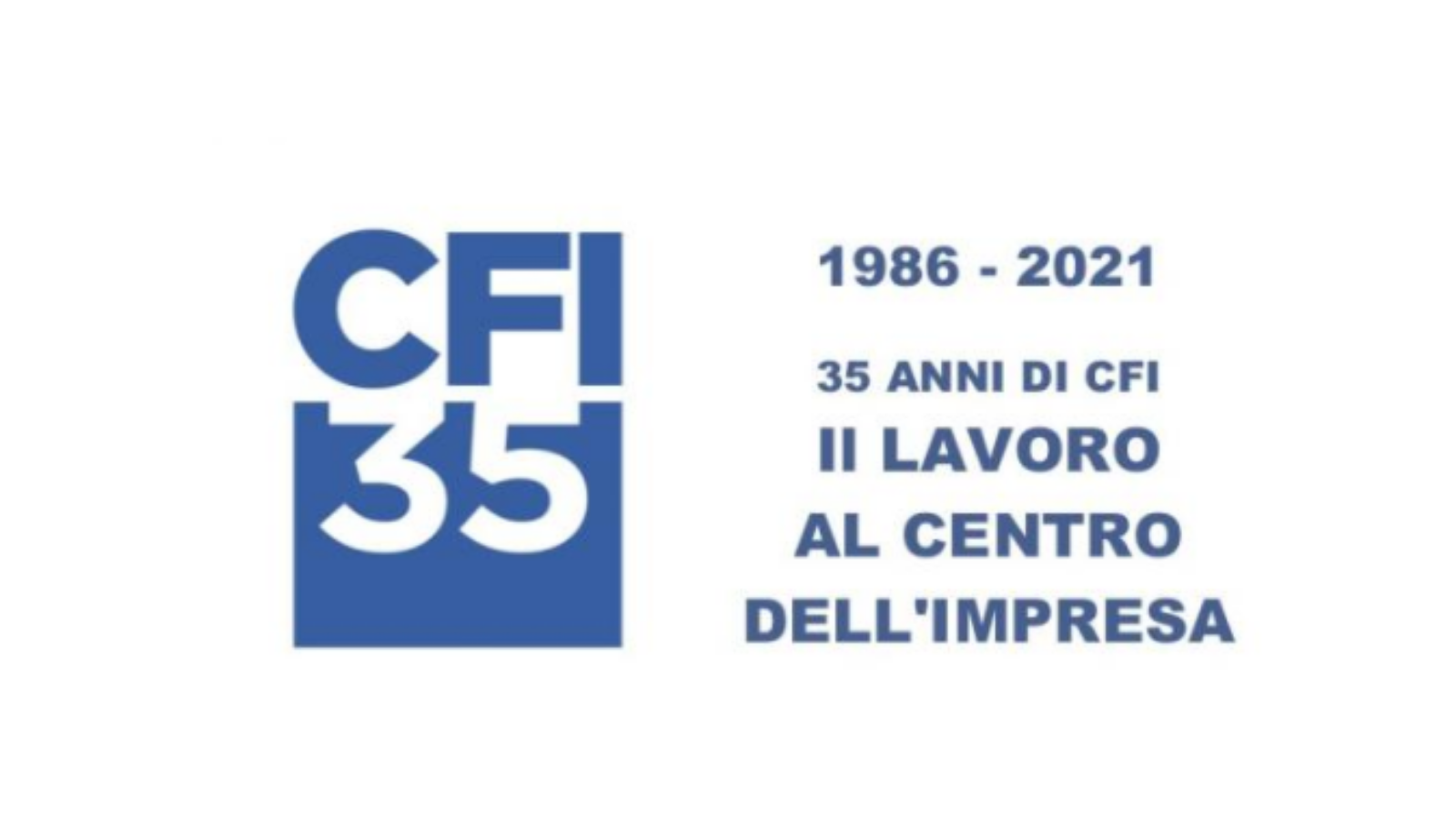 On the occasion of the 35th anniversary of Cooperative Finanza e Impresa (CFI), we sat down with Alessandro Viola, Head for Investigation and Development, to retrace the history of this organisation and celebrate its accomplishments.
CFI is a member of CECOP, and the Italian institutional investor that provides financial and management support to worker and social cooperatives, that were established through business transfers to employees (worker buyouts).
CECOP (C): 35 years ago, in 1986, CFI was established to implement the Marcora Law that regulates and supports the process of worker buyouts (WBO) in Italy. Can you tell us more about the foundation process of CFI and why it was established?
Alessando Viola (AV): The politician, Giovanni Marcora, also a member of parliament, and several times minister of the Italian Republic, was the inspiration behind it. He found in the cooperative organisations and trade unions strong-willing allies to tackle both the problem of job losses caused by periodic economic crises and the need to make social safety nets more efficient and productive.
It was a great intuition, confirmed 35 years later by the achieved results achieved. Following the latest wave of post-Lehman Brothers WBOs that involved CFI on 85 WBOs and a deployment with an investment of 33,6 million euros: production and work cooperatives that have a consolidated turnover of more than 300 million euro and employ more than two thousand people.
C: CFI is a financial company owned by the Ministry for Economic Development, 370 cooperatives, Invitalia and the Mutualistic Funds of AGCI, Confcooperative, and Legacoop, can you explain to us how CFI works?
AV: In addition to the managing director and the president, 13 resources are operationally committed and highly motivated in the main areas and activities of the company that consist mainly of the promotion of the Marcora Law and the financial instruments, which have been increased and strengthened in recent years, the processing and evaluation of projects, the formal preliminary analysis and subsequent implementation of board resolutions, the monitoring and control of subsidiaries, as well as administration and finance activities.
The group has many years of direct experience of cooperative enterprises in the field and is in constant contact with associations, the local actors, and various financial and institutional partners.
C: The Marcora Law is an active policy tool, internationally recognized. The European Parliament Resolution of 2 July 2013 refers to it as a model to be adopted in all EU member states. Can you tell us the reason for the success of this Law?
AV: Its success lies in the numbers and the social and cultural impact it has generated. The Marcora Law was a simple yet innovative idea. Through this special law, an institutional investor, in the form of a cooperative, was established. This investor, participated in and supervised by the Ministry of Economic Development, manages public resources able to support more than 560 cooperatives. Of these, 317 WBOs have generated a return for the State in terms of taxes and contributions equal to five times the capital invested, without counting the reduced recourse to social shock absorbers. Cooperatives that remunerate their interventions through interest and dividends on risk and debt capital disbursed. Moreover,after 35 years of operation, CFI has safeguarded its social capital of 98 million euros as of 31 December 2020, that can rely on 25 million in reserves and provisions. Resources that are added to the fund dedicated to subsidised loans managed by CFI, set up in 2014, significantly enhanced in 2020, and now amounting to 80 million euro.
C: CFI does not only support worker cooperatives buyouts but also social cooperatives. What is the difference and how does it do it?
AV: WBOs are our core mission. One that still fascinates us and gives us satisfaction, and on which we have specialised. The possibility of also financing social cooperatives has been an important innovation that has made us grow and enriched our point of view. In the last 10 years, we have invested 13 million euros of the total 78 million euros capital in social cooperatives.
The social cooperatives CFI is investing in are characterised by a high number of workers, as the main production factor. The loans are characterised by a low rate of non-performance, not exceeding 0.3% per year, even though CFI decided to support above all the less structured social cooperatives, which were most in need of capitalisation and growth in terms of management control.
C: During the pandemic, many companies were on the brink of closing down. What role has the process of WBO in safeguarding jobs?
AV: In 2021, the number of WBO's is growing again, in double figures. The absolute value of the operations is small, but it has the merit of generating an immediate impact on employment and on the way in which a company can be regenerated in some of its phases of life.
In this regard, we have recently received a new assignment from the Ministry of Economic Development, which will see us directly involved in the national crisis board to analyse the feasibility of providing possible responses in a cooperative form.
Funds have also been allocated to CFI for consultancy and monitoring activities to support the WBO. The state has also put in place tax incentives to favour the WBO for generational changeover, both in terms of inheritance tax and in terms of tax relief on severance pay invested by employees in capital.
C: In view of all these global challenges that affect the world of work, delocalisation, globalisation, upskilling, sectoral transformation, where traditional enterprises and labor force are less and less required, what role can the WBO model play?
AV: We are convinced, and we are not the only ones, that the WBO will prove to be current even with respect to the changes taking place, due to its focus on small and medium-sized enterprises and territories. Its assumptions are simple and pragmatic, if respected, the project can be built and prove sustainable even in traditional sectors. We would like to focus on business succession.
C: In 2019, CFI signed an agreement with the European Investment Fund. What CFI expects from this partnership? What have been the results of this partnership so far ?
AV: The operations financed in these first years of partnership, in terms of size and characteristics, reward the European Fund's choice to create alliances with qualified, responsible, and high social impact investors. WBOs and social cooperatives fully meet the requirements, especially in terms of their ability to create and safeguard employment at territorial level. It is our intention to renew our partnership with the European Investment Fund, continuing to maintain a high level of promotion and project selection, both in terms of economic sustainability and social impact.
C: Thank you for your time, and happy anniversary!