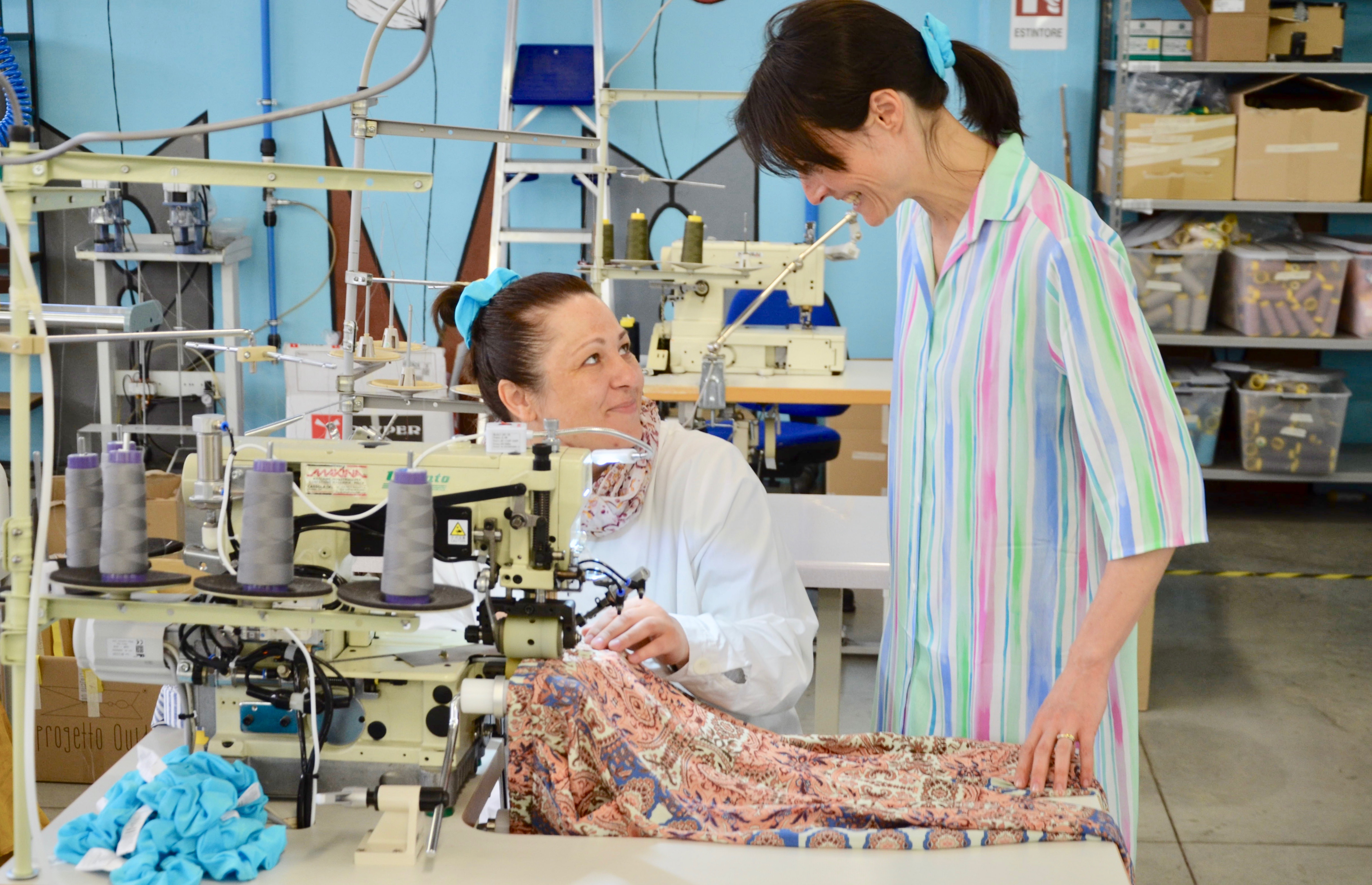 Progetto Quid (Quid in short) is a social cooperative based in Verona that deals with sustainable and ethical fashion. We sat down with them and got to know them better.
Quid was founded on the belief that by turning a traditional sector such as fashion into an agent of change, the Italian labor market could be more inclusive and accessible, by finding new ways to offer employment opportunities to vulnerable individuals, with a particular focus on women.
Anna Fiscale, founder and current president of Quid, started thinking about the realization of this project at the end of 2012. Initially, Quid was set up as an association in order to see what form the project would take. By 2013, when she was only 24 years old, her project finally became a reality thanks to the help of some young friends. The binding force of the group was the desire to try to make a difference for the territory. To be able to achieve it, they decided to apply theories and models of the social economy to foster inclusive and sustainable female employment, hence turning it into a social cooperative.
More specifically, Projetto Quid is a social cooperative that focuses on the reintegration, through work, of disadvantaged and marginalized workers.
In the beginning, there was just an idea: valorizing unsold garments, applying modifications, and creating new apparel, in collaboration with other cooperatives. Gradually the idea moved on to develop new garments from unused fabrics.
Quid quickly started to create value in the territory of the Veneto region through new and innovative ways of offering employment opportunities to people with a vulnerable work background and transforming the world of fashion one dress at a time.
Fast-forward 10 years, and Quid currently employs 131 people, of which 84% are women, and 71% of the workforce has a history of job fragility. Among the working members, 30 belong to categories defined as disadvantaged under Italian Law of the Social Cooperatives, 26 have a work background linked to circumstances defined as "potentially socio-occupational vulnerability still existing", while 22 at the time of recruitment were in circumstances of potential socio-labor vulnerability.
Through the Progetto Quid designs the brand produces and distributes fashion collections made of first-quality, end-of-line fabric on B2C (business-to-consumer), and B2B (business-to-business) channels. This results in the cooperative providing career opportunities to those who would otherwise struggle on the job market, especially to women, who are transversally discriminated against.
Quid not only employs people who are discriminated against on the job market, but also trains them through on-the-job programs of empowerment and support. A theme cherished by the cooperative is that of providing specific training on the subject of diversity. This is tackled in terms of background, skills, competencies, and with a cross-cutting focus on gender issues.
Quid's work is inspired by a cooperative model of prevalent mutuality. Their governance is supported by the statutory bodies: Members' Assembly, Board of Directors, and Board of Statutory Auditors. The Members' Assembly is composed of working members and voluntary members, and three legal persons, respectively financing and subsidizing members.
Being a cooperative allows Quid to play an active role in tackling employment gaps and creating sustainable training and employment opportunities. In particular, their social inclusion work does not stop at "labor inclusion" of a single category of people, i.e., the classes protected by law. Instead, they extend their project to those who are part of the vulnerable groups for whom no form of protection is put in place by Italian law (e.g., women victims of violence, refugees and asylum seekers, Young People Not in Education, Employment or Training). Following one of the principles that distinguish cooperatives, the goal of this project is to provide long-term employment and career, rather than on-work placements.
Since 2013, Quid has been an experimental laboratory of innovative good practices capable of supporting and catalyzing the impact of the work inclusion mission with smaller social cooperatives focused on women's labor inclusion.
In partnership with local, national, and international actors - from academia to the world of digital innovation - and networking with organizations and bodies, private and public, operating in active labor policies, Quid aims to redesign the practice and theory of inclusive employment value chain.
So fashionable!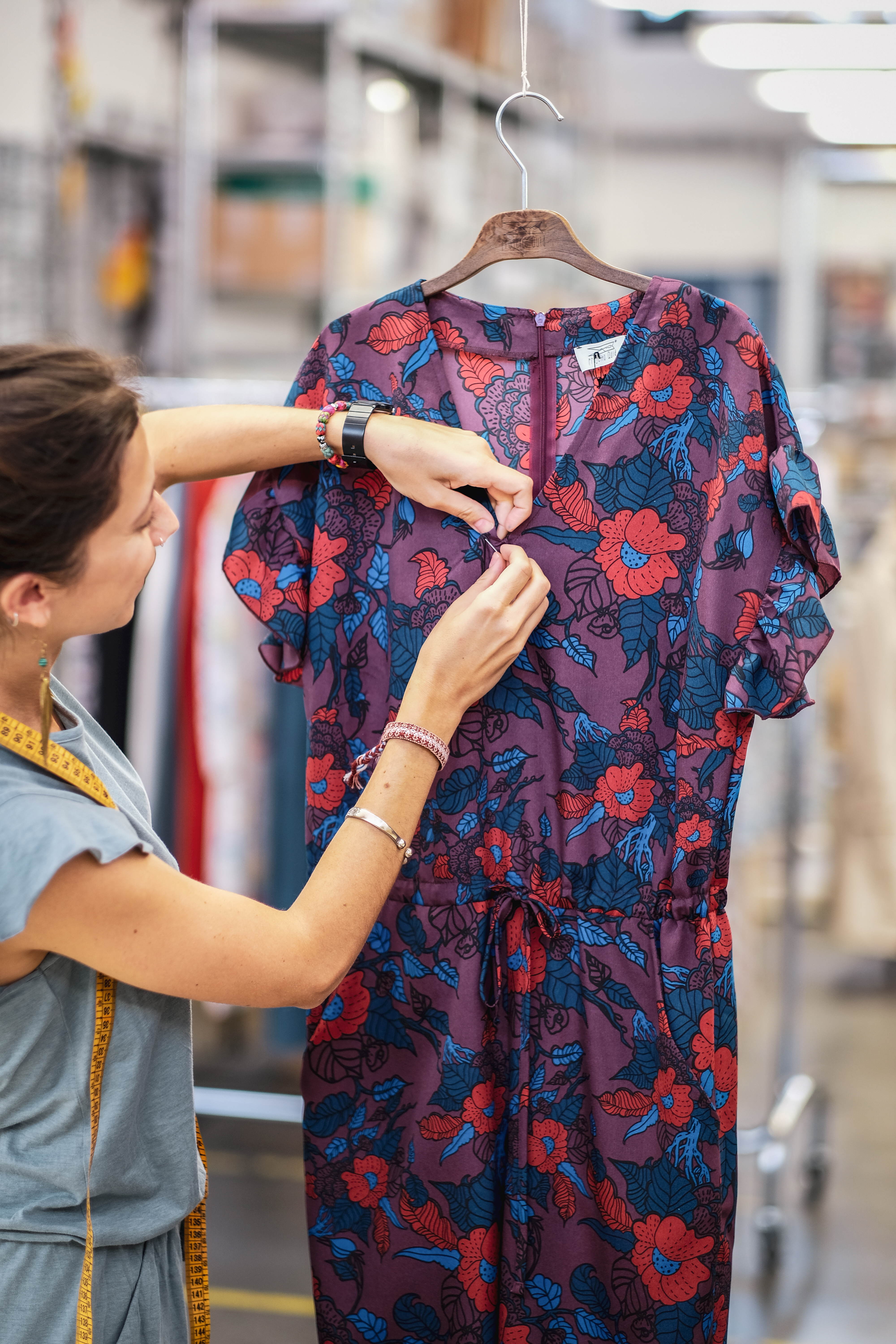 Progetto Quid is a member of Legacoop Sociali, our Italian member.